Not only is the total amount of aid to poor countries growing, but more countries and private organizations are becoming donors . That means that over time the 22 'traditional' donors in the OECD's Development Action Committee  (DAC) may become less influential.
Research shows that there is a strong correlation between the UN voting patterns of recipients countries and the levels and origin of aid that they receive. So in some regions, like Africa, the West and its supporters are already panicking about growing Chinese influence.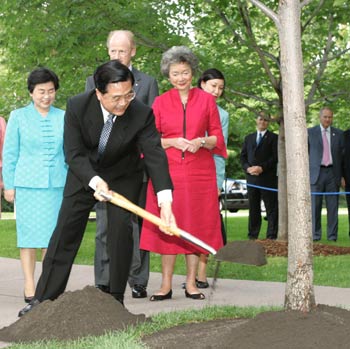 For the moment the DAC donors remain the 'big hitters' of the aid world. Their total contribution topped $100 billion in 2005 and 2006. Even though these amounts include items that inflate overall figures (like debt relief, emergency aid and technical assistance), they are still the most important donors. Two other categories of donors are however growing in importance.
NEW BILATERAL DONORS FROM THE SOUTH
In a recent article Homi Kharas estimates that 29 transition and middle income countries are building aid programs. Their total contribution is estimated to have been around $8 billion in 2005. They spend proportionally less on debt relief and technical assistance, and as a result spend a greater slice of their aid in recipient countries.
Three of these countries have annual aid programs that each outstrip $1 billion: China, India & Saudi Arabia. And rapid growth is expected in the aid that they provide. China is planning to spend $10billion from 2008-2010 while South Korea, for example, is hoping to spend $1billion by 2010.
PRIVATE ORGANISATIONS
This category includes philanthropic foundations, international NGOs and religious groups. Global estimates for international private giving are at around $40 billion.
By 2004, private foundations were spending around $2 billion per year. Giving from large foundations is growing, but giving from smaller foundations is growing even faster (about 35% growth from 2002-2004). Large NGOs like World Vision spent over $2billion in 2006 with a few others are spending close to $1 billion per year.
These new players are still too small to have an impact on the aid efficiency and aid architecture debates. But at the level of recipient governments they are already big enough to have an influence. They should therefore be drawn into the debate and commitments around aid as soon as possible. If they aren't included, the DAC will lose influence and the debate on aid efficiency risks becoming irrelevant.
You like this post? So tell your friends by clicking on Facebook, Digg, Stumble or Del.icio.us below.